Documentary Films and Advocacy Campaigns
From 2001 to 2008 I worked as a documentary film producer and outreach coordinator. These projects addressed a range social and political issues throughout the United States and around the world, including Barbados, East Timor, Peru, South Africa, Thailand, and Ukraine. In addition to conducting interviews, archival research, and camerawork, I wrote grants, managed budgets, coordinated national and international field productions, acquired archival elements, cleared rights, and developed advocacy and education campaigns.
Co-Producer, Additional Camera, Outreach and Education Coordinator.
Emmy-nominated documentary exploring the emotional impact of genetic testing for mutations related to hereditary breast and ovarian cancer. Produced by Kartemquin Educational Films.
Aired on PBS series "P.O.V." and broadcast internationally.
Screened at 100+ events including film festivals, medical conferences, and universities.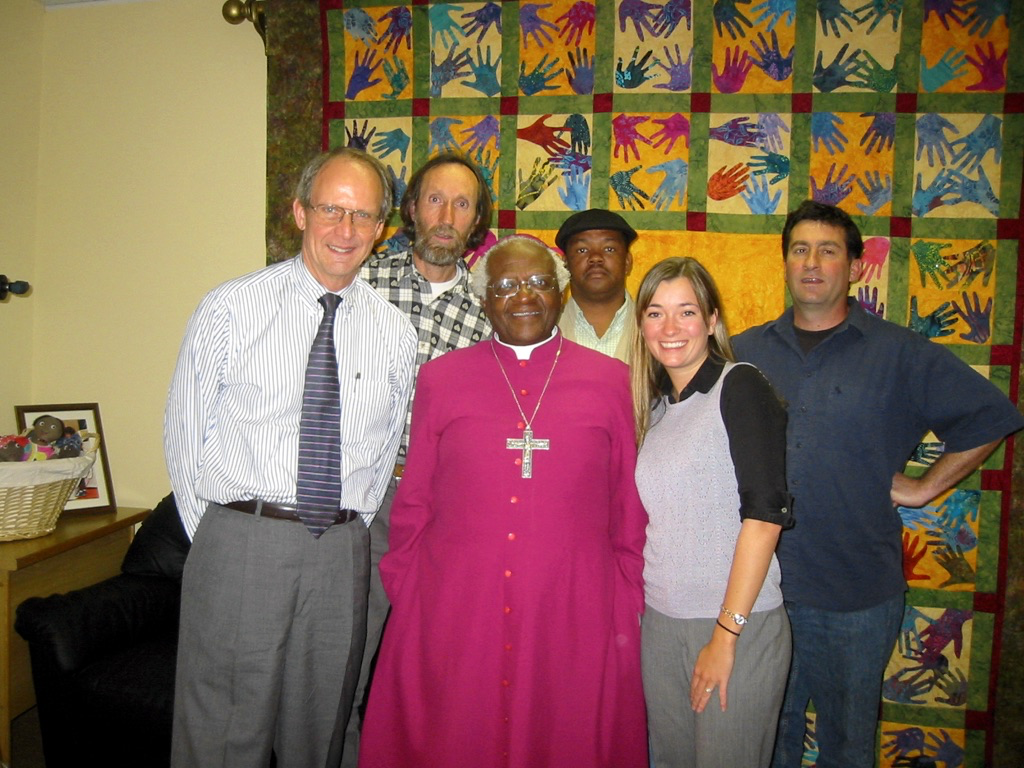 Associate Producer and Senior Researcher.
Documentary examining truth commissions in South Africa, East Timor, Morocco and Peru, addressing issues of human rights, justice, and reconciliation. Produced by York Zimmerman Inc. for the United States Institute of Peace (USIP).
Screened at the United Nations and civil society workshops in Iraq, Nepal, and Sudan.
Field Coordinator and Production Associate.
Documentary charting the successful non-violent political movement in Ukraine after fraudulent elections in 2004. Produced by York Zimmerman Inc.
Broadcast on U.S. public television stations and screened at numerous film festivals.
Images: Joanna Rudnick interviews Mark Skolnik of Myriad Genetics, Salt Lake City, Utah, 2007. Photo: Elizabeth Iams Wellman (KEF); Production crew with Archbishop Desmond Tutu, Cape Town, South Africa, 2004. Photo: Elizabeth Iams Wellman (YZI); Inauguration of President Vladimir Yushchenko, Kyiv, Ukraine, 2005. Photo: Elizabeth Iams Wellman (YZI).